The items displayed at our website do not represent our full item's listing at stores which exceed 45,000 items
Fast Delivery

Free Returns

Best Prices and Discounts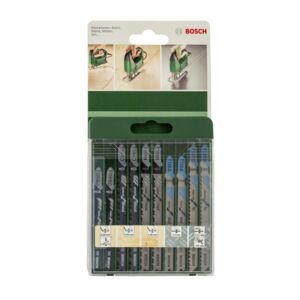 JIGSAW BLADE T 10/PK
ID: 3973
SAR 41.50
Jigsaw blade t 10/pk by Bosch is ideal for clean, plunge and fast cutting. It is the right saw blade designed for high performance.
Jigsaw blade t 10/pk:
Brand name: Bosch.
High quality jigsaw blade.
10 piece jigsaw blade set.
T shank T 101 B (2x) T 144 D (2x) T 119 BO (2x) T 118 A (2x) T 127 D (2x).